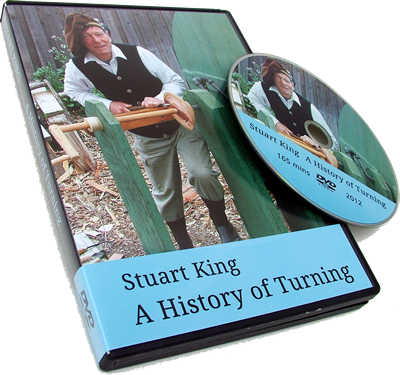 £20 plus £1.50 for packing and postage to UK
£20 plus £2.50 for packing and postage outside UK
This 165 minute DVD is an Old Bucks Boy production. It will play in the US and Europe.
Stuart's unique video and photographic archive covers 6,000 years of lathe turning. After an historical overview, watch astonishing demonstrations of traditional woodturning from Germany, Morocco, Romania and South Africa.
The last English ivory turner is represented in the only ever video footage of the late Bill Jones.