This has been a fantastic year for the Speckled Wood butterfly. There has been fierce competition for the shafts of sunlight that our 2013 summer has provided in abundance.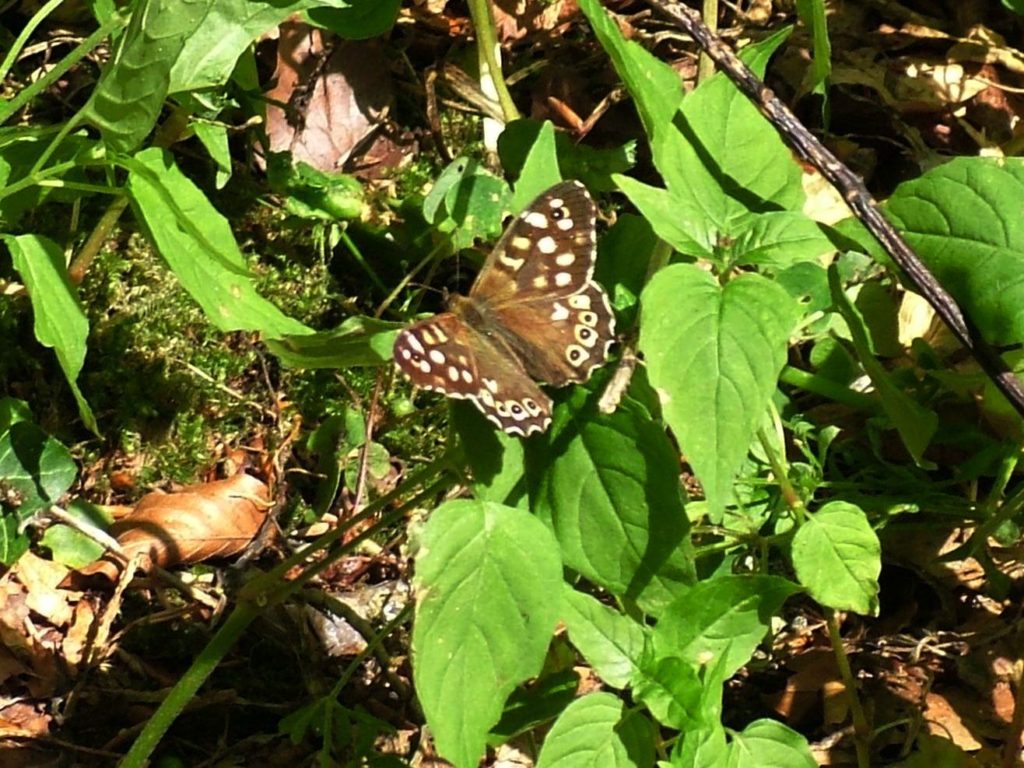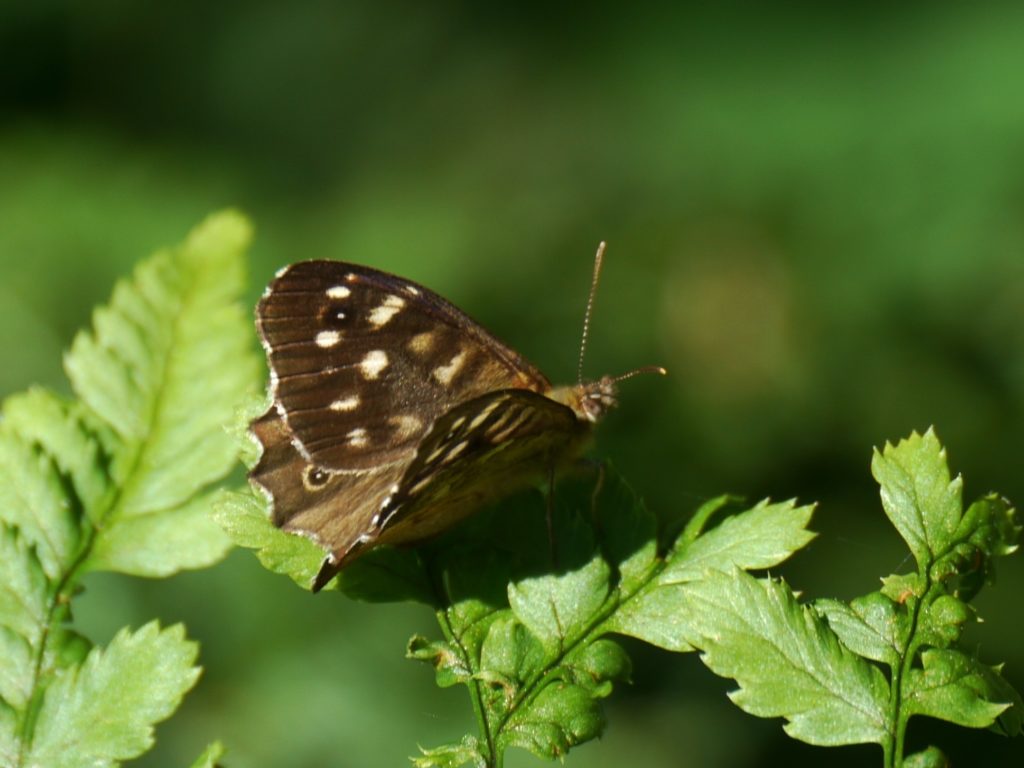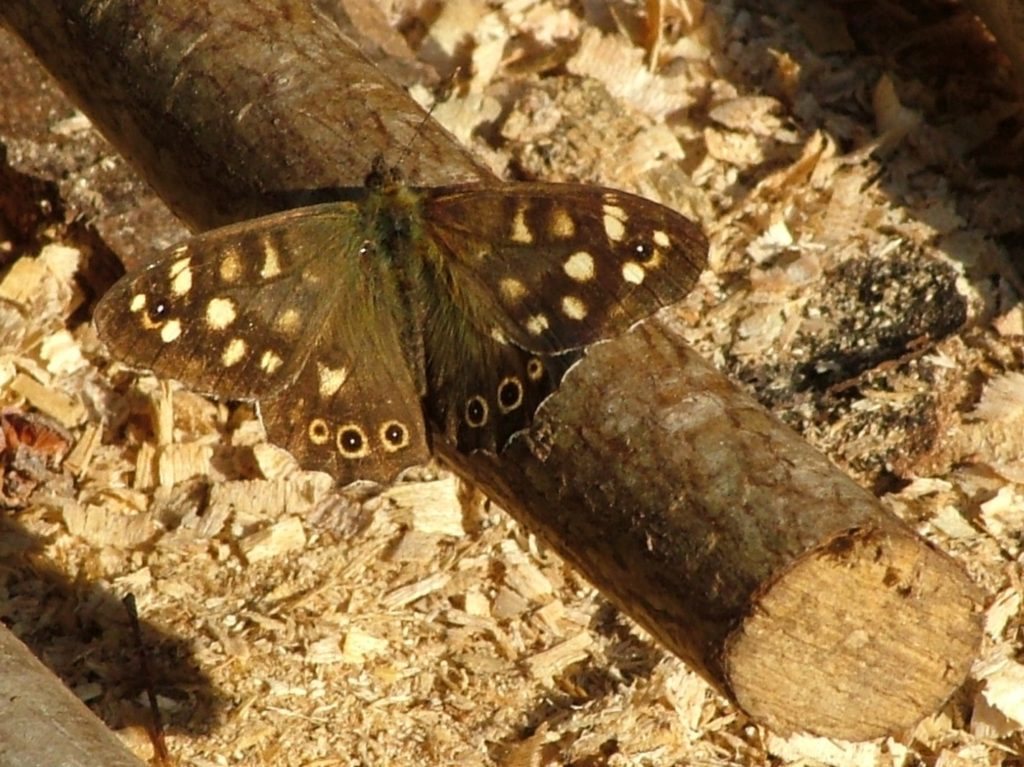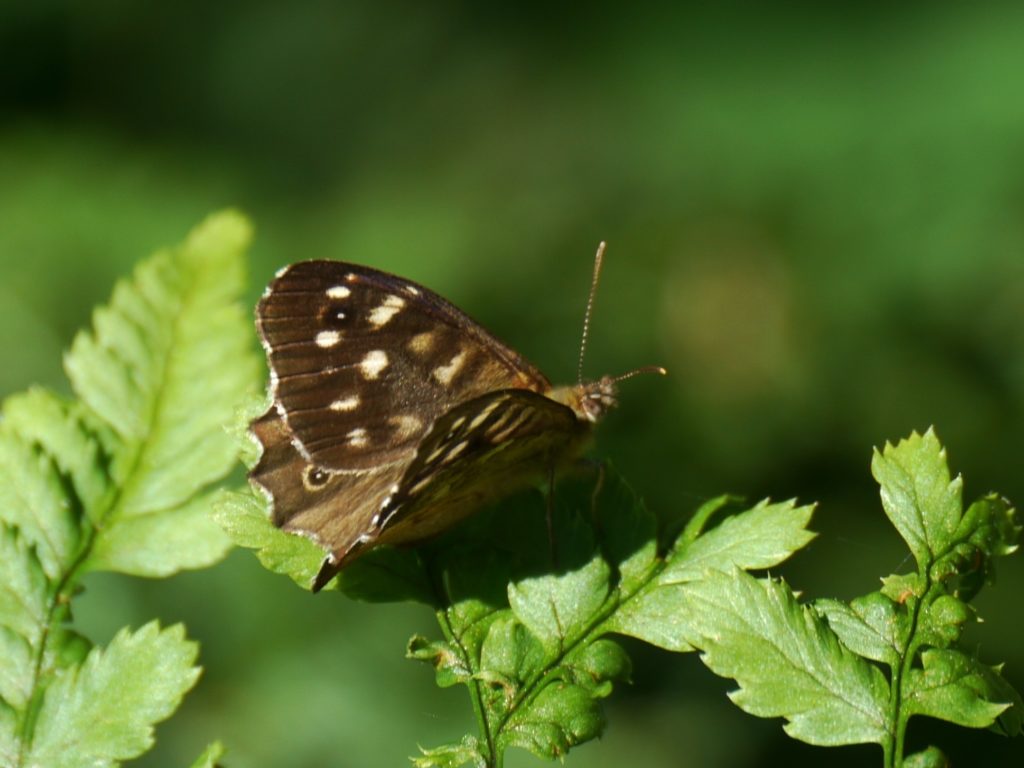 I never tire of watching these fast movers in seemingly aerial combat although in reality they are performing a form of mating ritual. I have tried to capture this frantic dancing on camera but only with limited success as you can see below.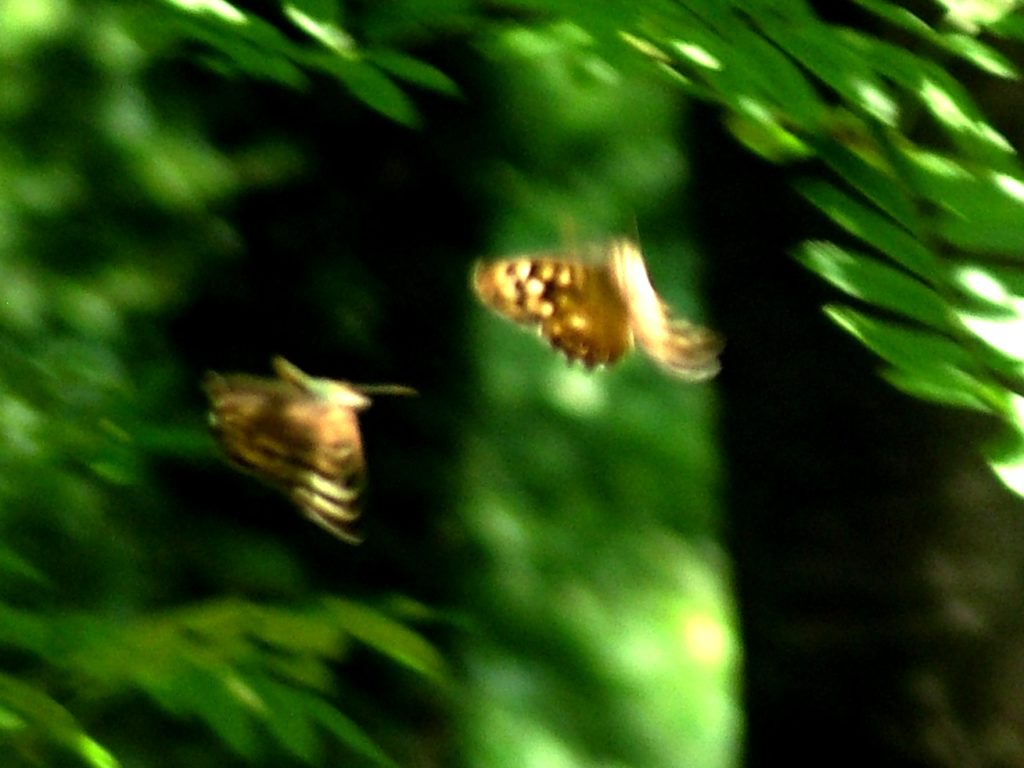 The Speckled Wood poem
Written after observing a pair of these butterflies flirting in a sunbeam.
Just as in those hot childhood summers long forgotten in the woodland glade that times begotten,
A piecing sunbeam strikes the wildwood floor,
A glowing beacon through the canopy of oak and ash and beech,
A magnet to the speckled Wood,
A spotlight where the amorous beseech liaisons that for some are out of reach,
These shy eternal acrobats do tease each other as they flit and flirt, and tumble to excess,
They do it to impress, to find a mate and while the sun is shining,
Before it is too late. 
Stuart King May 2013