The Wildwood has many secrets, some of them very ancient but some of them have left tiny clues on the woodland floor. Most Chiltern woodland contain mysterious banks and ditches, some mark ownership boundaries, others enclosures or industrial sites, they can also cover 3000 years or more. I have been working on a particularly interesting bank and ditch, in fact the bank stands proud with no sign of a ditch, and only by putting a trench across at right angles was a one metre deep ditch discovered.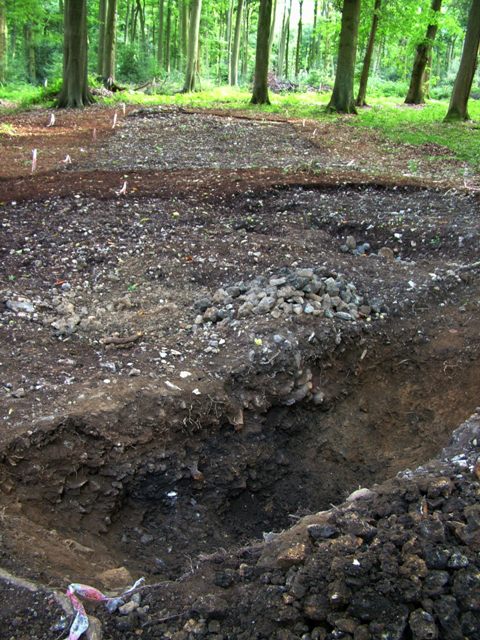 Excavation revealed a few surprises: this feature is late Iron Age and was eventually filled in by later Roman invaders.
I know this because they dumped a lot of their broken pottery as part of the infill. The finds have been dated from late Iron Age to early second century AD, all this begs the question, what were the Romans doing in the Wildwood? More to do.