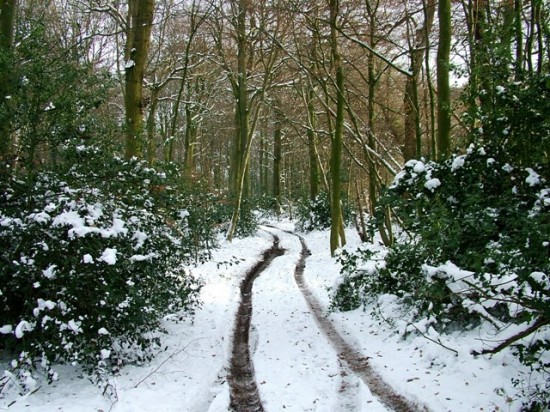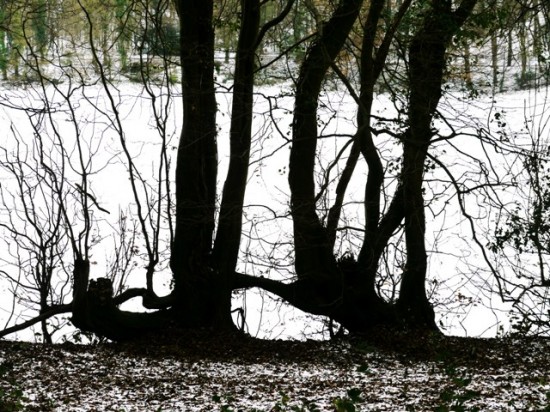 The winter of 2012/13 has been wet, cold and snowy, and the Wildwood is sleeping, but not for too much longer. The roar of chain saws will soon be heard and the workman like growl of diesel engined timber extraction vehicles will soon echo through the woodland. Yes, the tree fellers are coming.
Before these modern day cullers of trees disrupt the prevailing quietude I wish to share a few recent snow scenes with you, even now the first dark green shoots of our bluebells are braving the bite of old jack frost as they peek through the leaf litter of ages.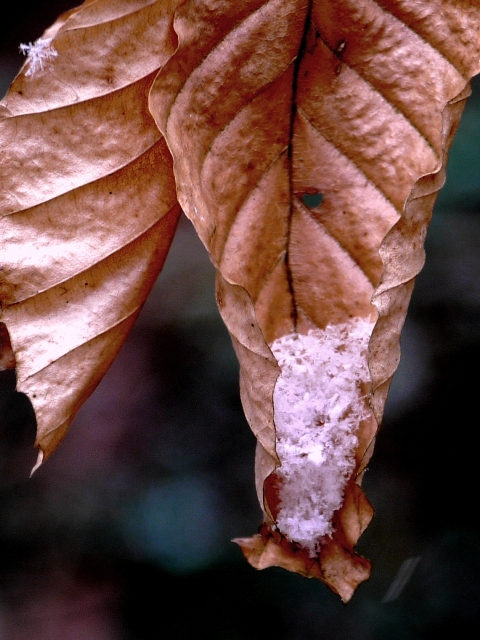 Just a few days ago we had a few flurries of single snow flakes as can happen when the air temperature is bitter, allowing one to see the unique star like beauty inherent in each one. With my camera I set out across the frozen meadow taking a short cut to the snow sprinkled trees entering the wood through a hidden gap in the ancient hornbeam hedge.
Snow flakes in suspension, alighted and held upon single threads of silk spun months before by hungry spiders, and catching the lightest of breezes provided me with a photographic challenge.