It is good to see the media taking more interest in traditional crafts these days, let us hope this is a continuing trend.
Alan Titchmarsh Show ITV
I was asked to contribute my expertise to three very different programmes in 2012; the first was the Alan Titchmarsh Show. Being studio based meant an early morning trip to London to give the show host a lesson in woodturning on a power lathe.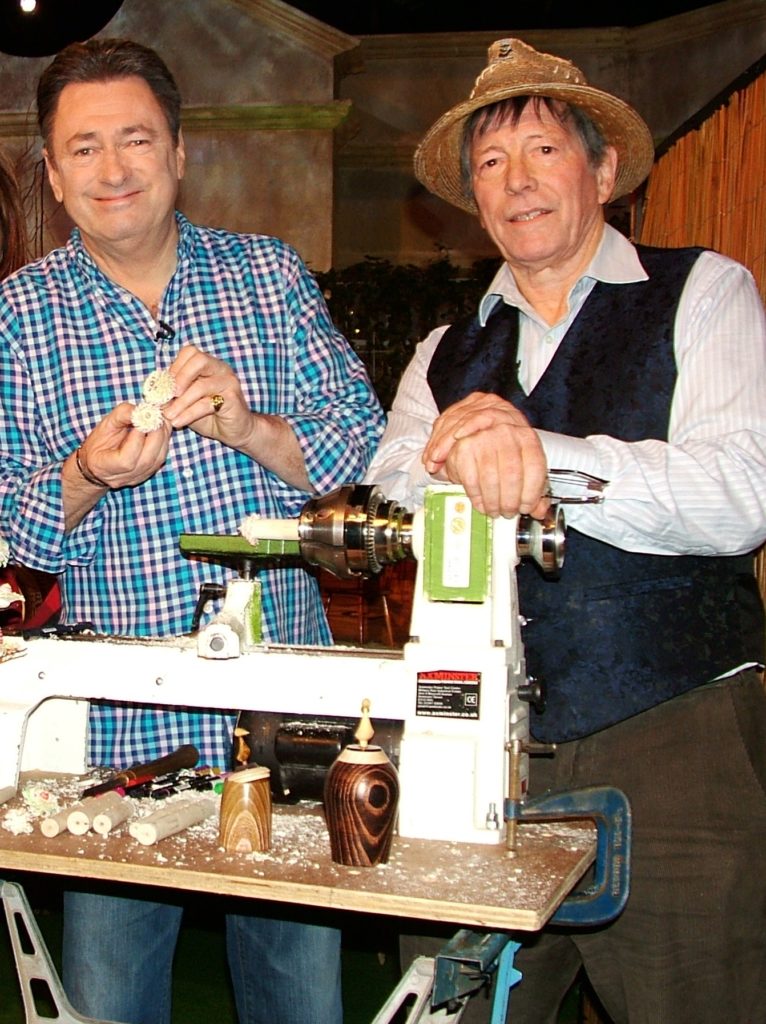 This was my second meeting with Alan as I had appeared on another of his shows two years previously with a couple of my historical lathes. On that occasion I gave both Alan and the singer Meatloaf a lesson on a Victorian treadle lathe, all great fun but on a very superficial level.
Alan Titchmarsh being a gardener we ended up turning wooden flowers.
Great Railway Journeys with Michael Portillo BBC2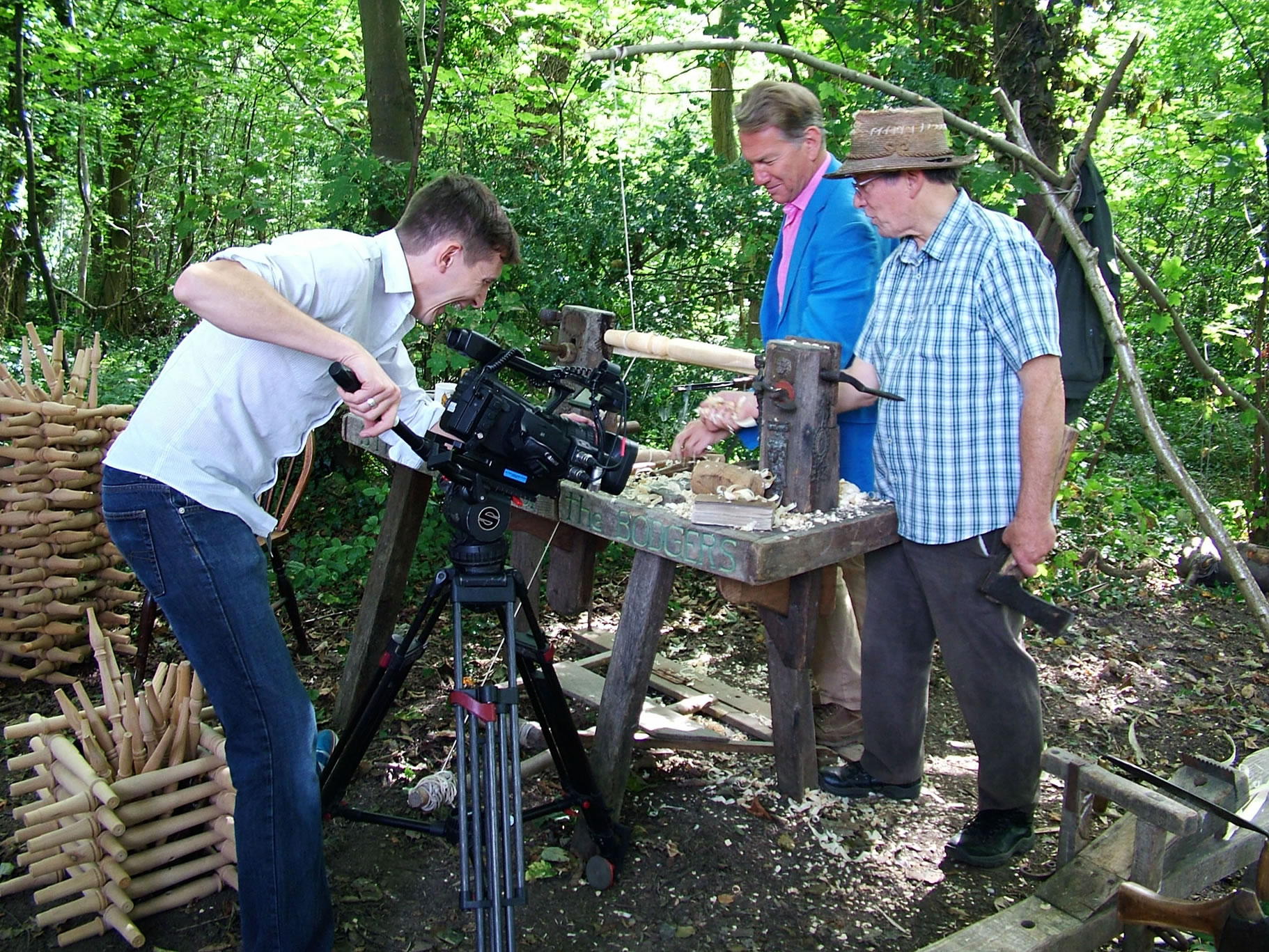 A meeting with Michael Portillo in a High Wycombe beech wood came next. As part of his BBC TV series Great Railway Journeys, a stop-over in the old furniture town to experience some of its history entailed an encounter with a local chair bodger. Well, yes, that was to be me folks. I may be retied but I can still treadle a pole lathe as good as the next, well, next chair bodger.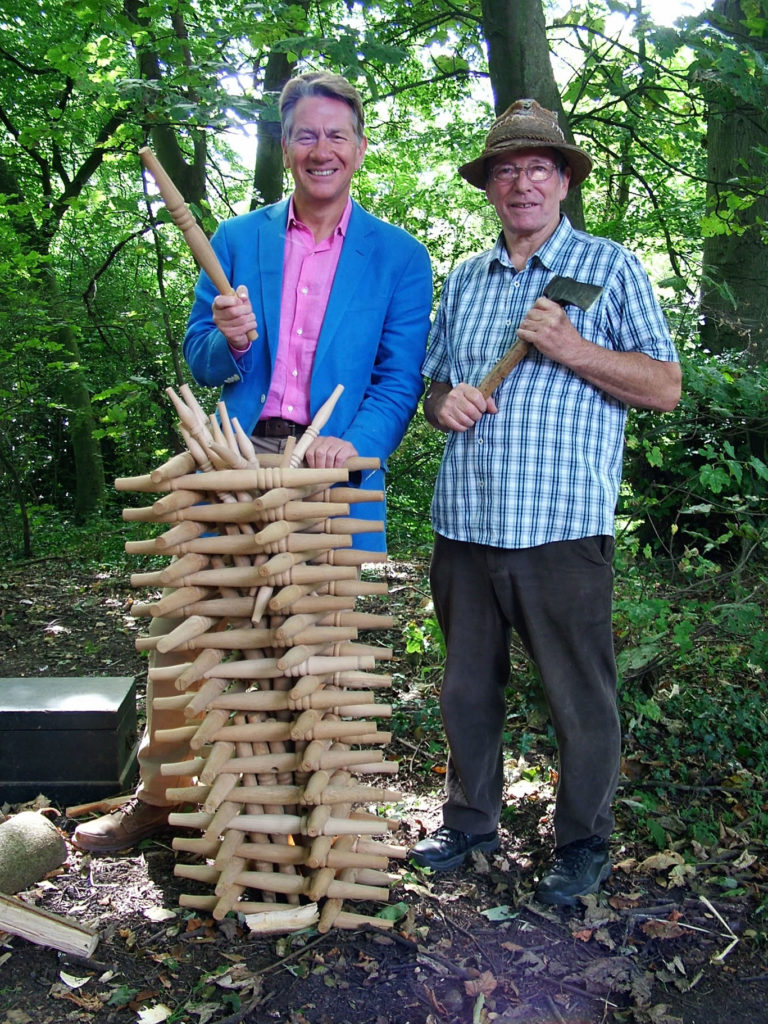 Michael was in a relaxed mood and with the help of local chair maker Stewart Linford I had a really impressive bodgers camp set up, including a fire with steaming kettle. Using some green sycamore from the wood I prepared some billets ready for turning when Michael requested a lesson.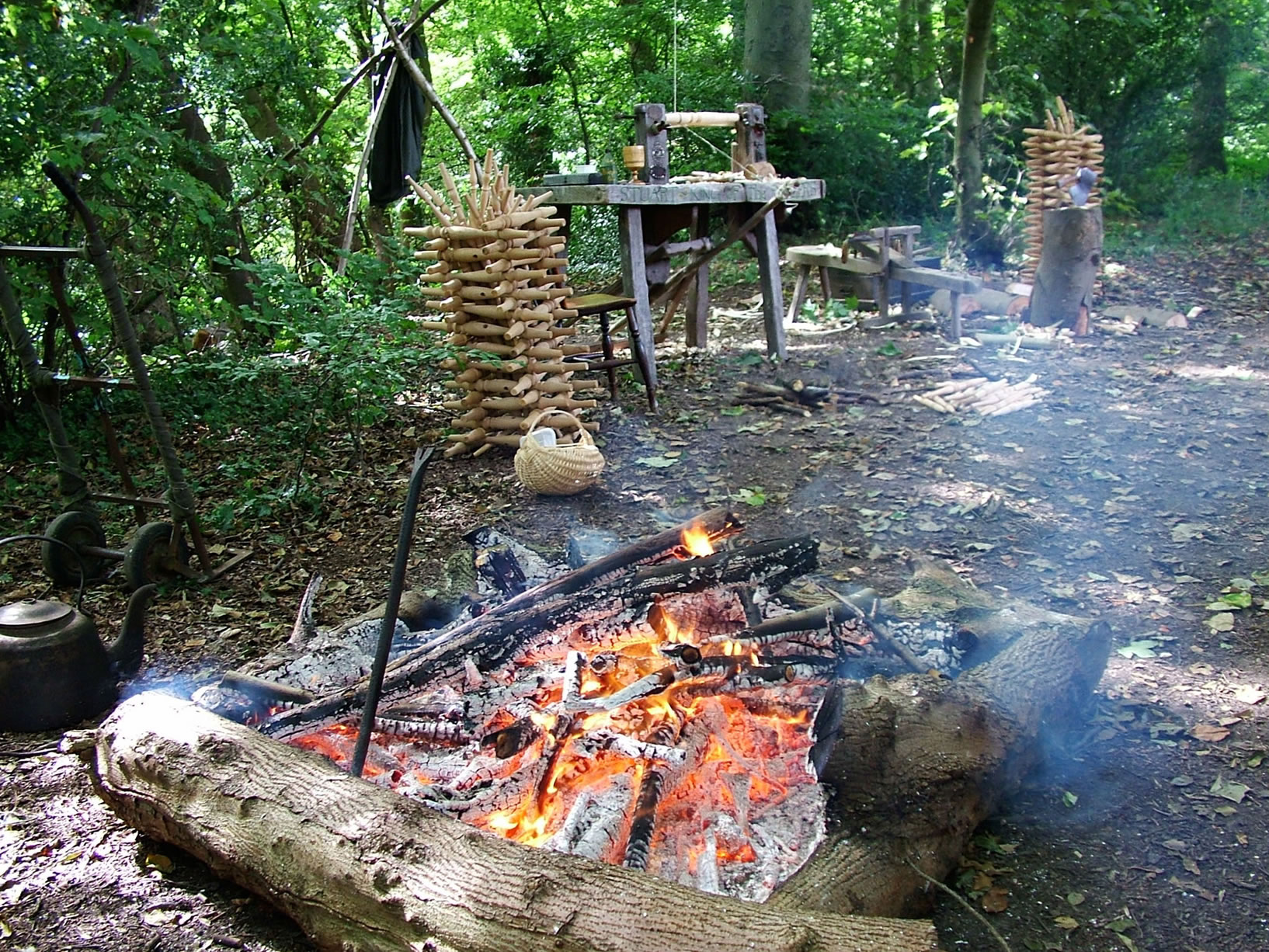 Looking somewhat incongruous in his powder blue jacket Mr Portillo would be the first to admit that bodging was not really his thing, but I admire the way he gets stuck into the various tasks his producer choose for him.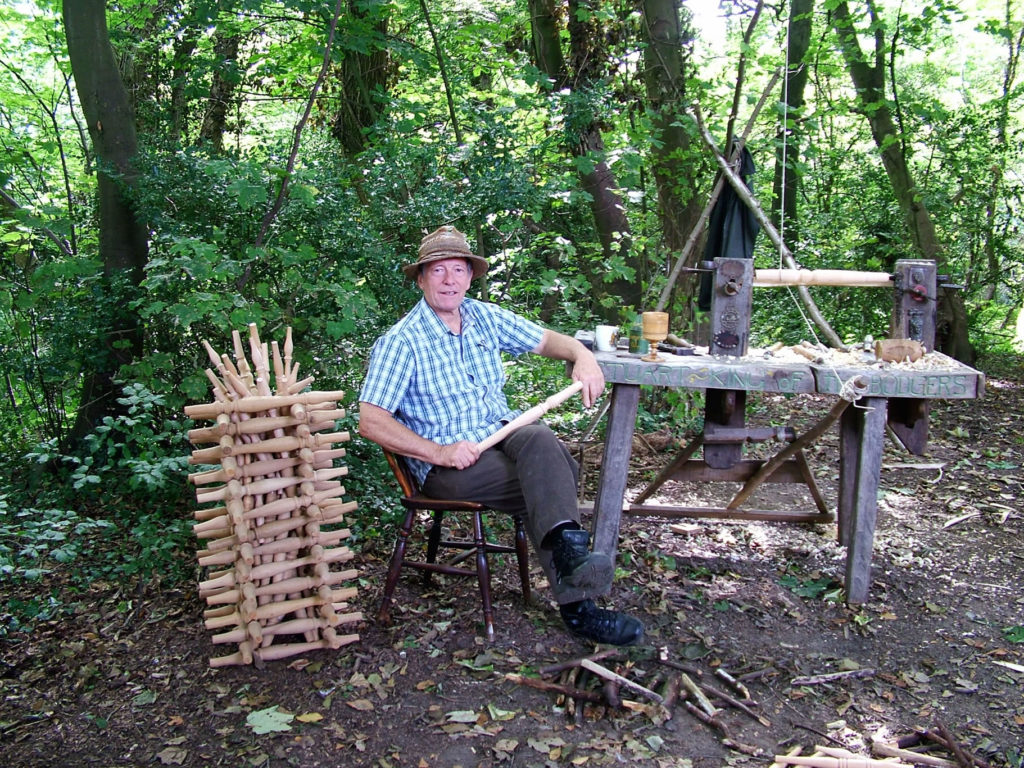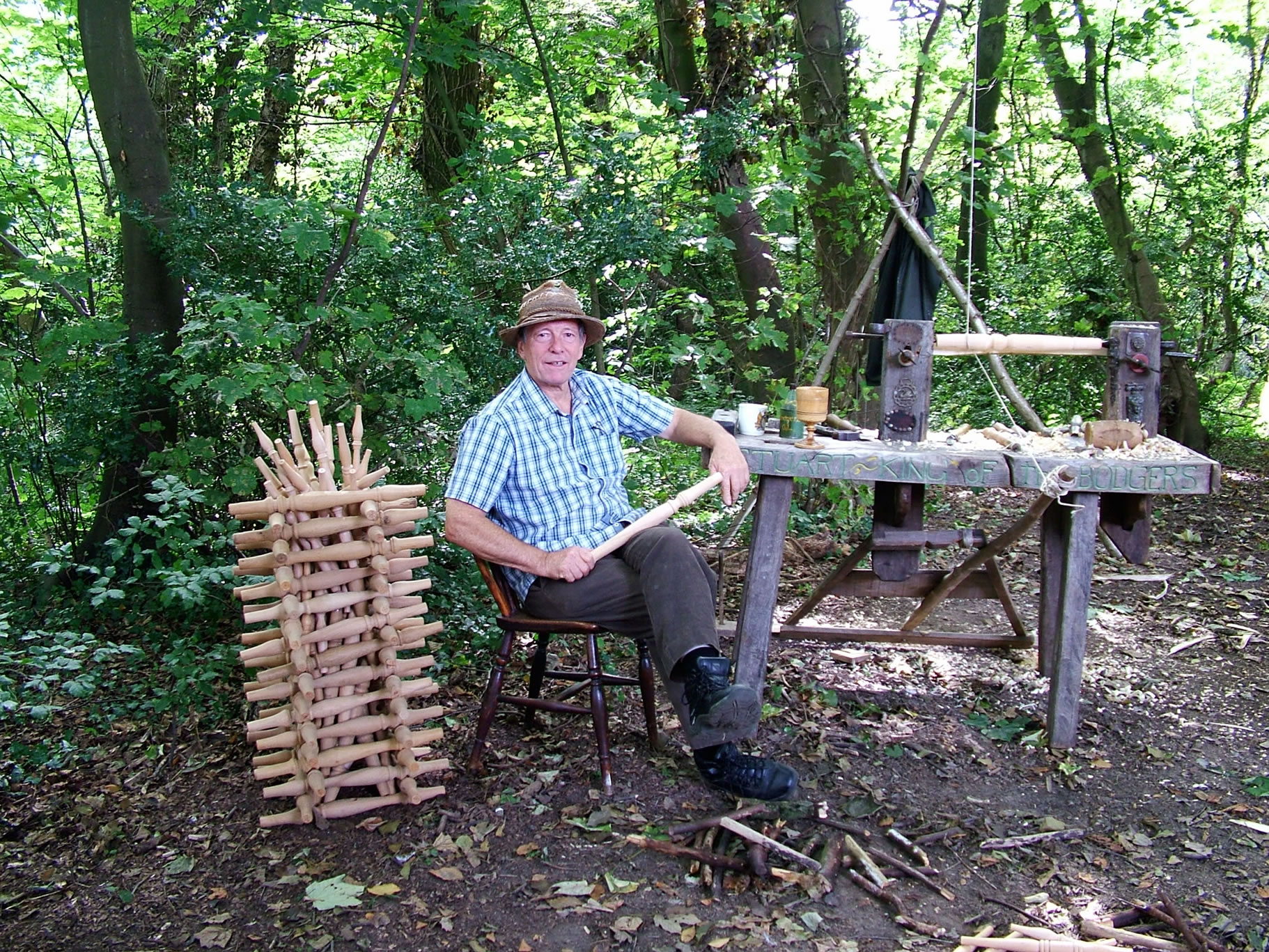 After leaving me in the woods Michael returned to the town to visit Stewart Linford's chair factory to see first hand how traditional Windsor chairs are made.
Time Team CH 4

Time Team beckoned in June, This was another return visit, to turn a wassail bowl in a day, on location using old technology. But wassail bowls are usually very large affairs requiring a great wheel lathe, and the only English examples that I am aware of are in museums. What I could do was to turn a wassail cup on my trusty pole lathe.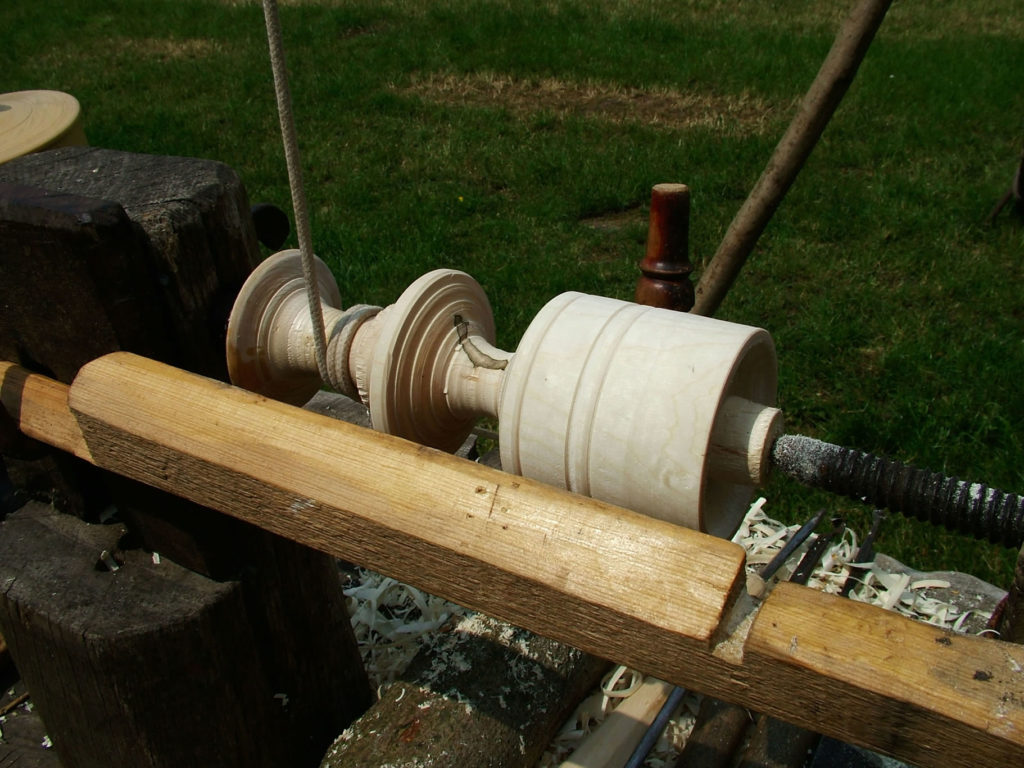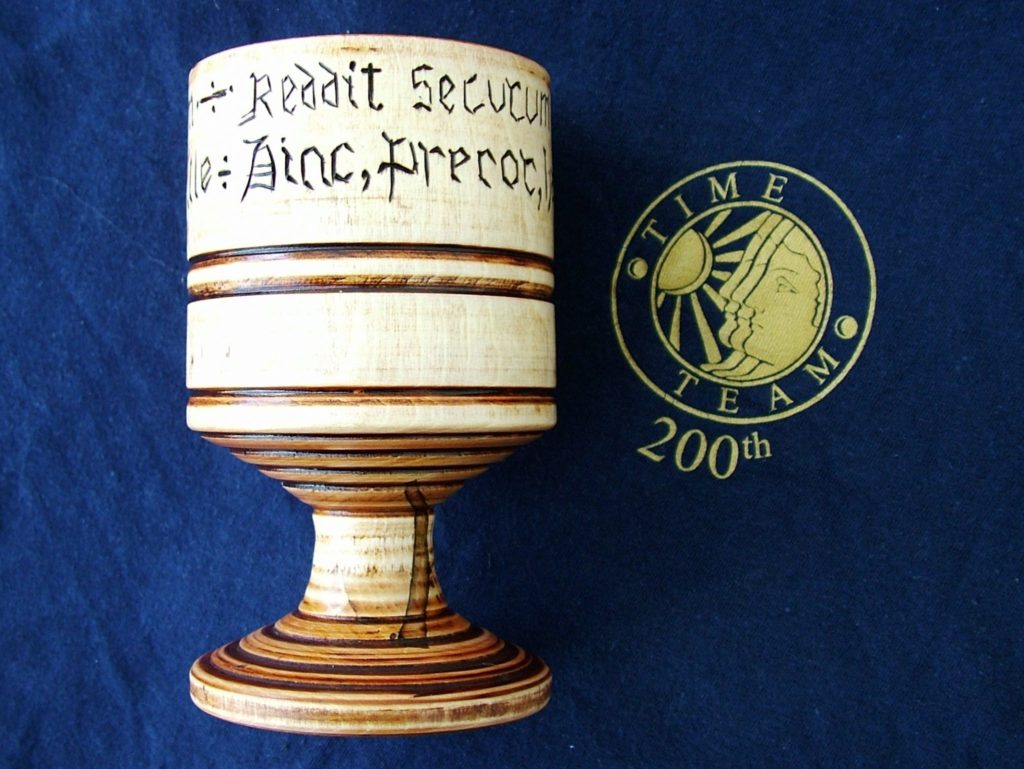 Filming was at Henham Park in Suffolk, the archaeological team were looking for the remains of a Tudor mansion that burnt down in the 18th century. One of the few artifacts that were salvaged from the fire was a wassail bowl, and this has also now been lost, hence the programme makers interest in wassailing.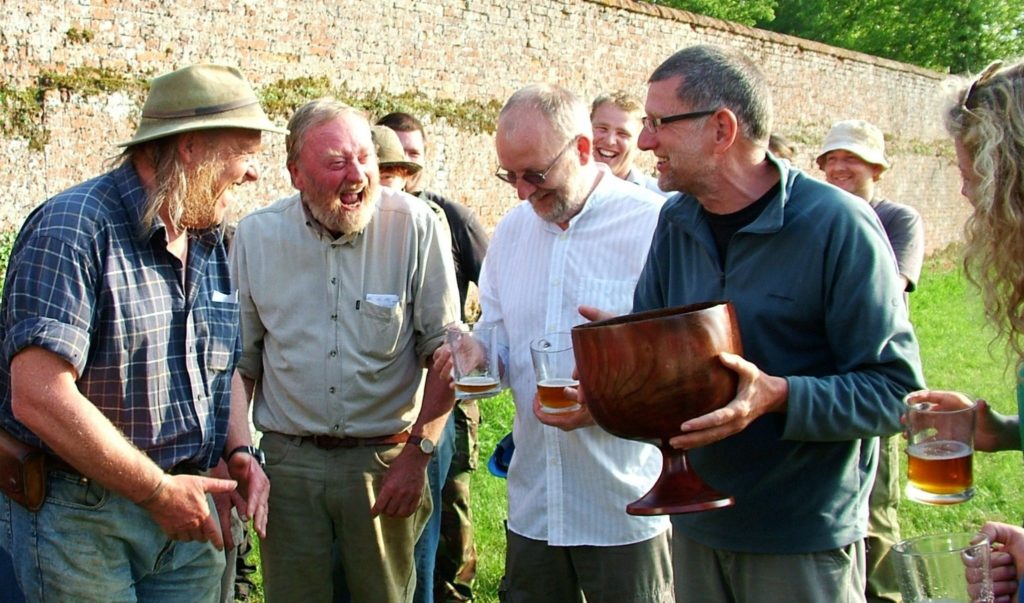 As an amateur archaeologist and craft historian this whole event was heaven sent manner for me, and so I arrived with pole lathe in trailer ready for the days filming. My archaeological student for the day was archaeologist Matt Williams, a time Team regular. Within the hour 'We' had completed the cup; this was based on a 17th century wooden goblet and was to be christened later in the day at a wassailing ceremony led by Mr Time Team himself, Phil Harding.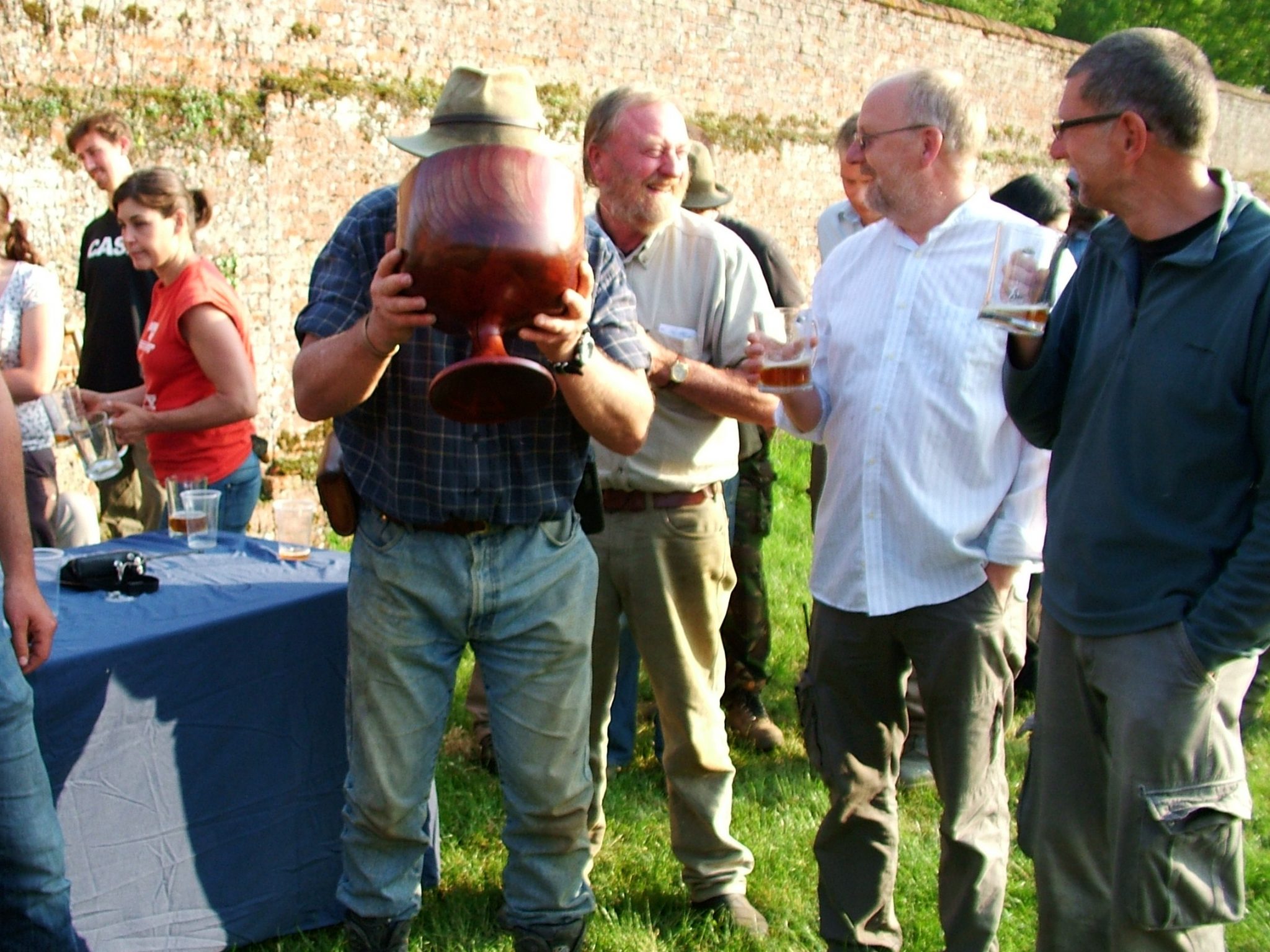 Two gallons of alcoholic wassail filled my large wassail bowl brought along for the occasion, and with a characteristic flourish Phil dipped the cup and retrieved a generous helping of the warm beverage to toast one and all.